What's Happening with Head-On, Stories of Alopecia?
Media
December 11, 2017 – In early 2017, I did a write-up for Publishers Weekly and BookLife, publications that are specifically for libraries along with other authors and publishers. I was pleased to hear it was featured in their December 11th publication. 
April 12, 2017 – Mention and reference to Head-On, Stories of Alopecia in A Mighty Girl A Mighty Girl
Celebration Time!
A positive review from Publishers Weekly – Head-On, Stories of Alopecia had a 5% chance of being reviewed as a self-published book. After 12 weeks, the review was published on March 19, 2017. Thank you Publishers Weekly.
 During decades of living with the hair loss condition alopecia, Graham had neither met nor heard about anyone else with it; she thus began chronicling her journey and reaching out to others like her. Now, in this beautifully photographed collection, Graham provides a thorough guide to the different types of alopecia and its triggers and treatments, also sharing numerous stories of those affected. Graham gives her story first, documenting the initial moment of discovery (her mother combing Graham's hair in the bath), diagnosis, coping, and ultimate cultivation of community. Many strong voices are poignantly captured, along with evocative black-and-white portraits: law student Marlina, who thought alopecia would limit her romantic life, but is now married to a "hunk"; Heather, who tattooed a sunflower with a peace sign on her head; artist D.K. Wright, who tells his story in a poem, and Alexis and Vangelis, a father and son given an extra connection by both having alopecia. There are many heartwarming accounts from young children, always accompanied by a parent's commentary. Interspersed among the personal stories are inspirational quotes on specific topics such as "Pushing the Limits," "Realizations," and "Unconditional Love." This is a powerful compilation of profiles with a sincere and encouraging message. 
(BookLife)
In the News
Q13 Healthy Living Interview with Marni Hughes May 22, 2018 
Front Page Bellingham Herald August 2015
Day Creek Writer Tells Stories of Alopecia – Page 19
Concrete Herald – October Issue 2015
PodCasts
Deep Into Sleep Dr. Yishan Xu Interview
The Alopecia Project Sarah Adams Interview
Authors of the Pacific Northwest Vikki J. Carter Interview
Writer 2.0 AC Fuller Interview
Boldly Bald Women Pam Fitros Interview – click on #7  8-6-2015
Radio Interviews
KSVR with Ann Nash April 26, 2016 – KSVRinterview
The Debbie Nigro Show January 14, 2016
What's Happening?
2021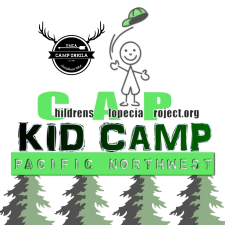 November 3-5th Children's Alopecia Project PNW Camp Orkila, WA Speaker/Mentor                        July 10th CANAAF Speaker for Speaker Series with Ana-Laura Giacomel
June 27th  NAAF workshop co-facilitator Adulting 101 w/Dr. Angela Rogers & Erin Leach, Counsellor
April 15th – Let's Talk Panelist- Treatment & Support for Children Living with Alopecia
2020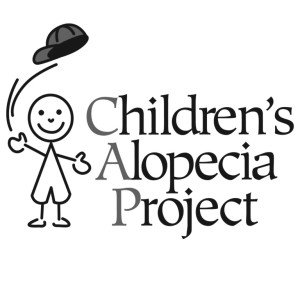 May 9th – Virtual CAP Camp II Guest Speaker
2019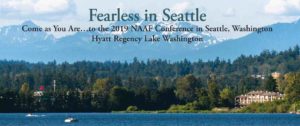 November 16th-December 24th 2018 HOLIDAY FESTIVAL OF ARTS Bellingham, WA
November 1st-3rd – Children's Alopecia Project PNW Camp Orkila, WA Speaker/Mentor
September 2019 – Alopecia Life Podcast Launch
June 27-30th Keynote Speaker, Workshop Facilitator & Exhibitor 34th Annual NAAF Conference
2018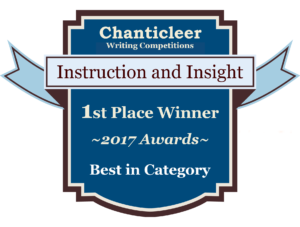 November 16th-December 24th 2018 HOLIDAY FESTIVAL OF ARTS Bellingham, WA
October 20th – Alopecia Support Group Team Member Image & Accessory Workshop Seattle, WA
August 31-Sept. 2nd Presenter at More Than My Hair Retreat @ Rainbow Retreat Northbend, WA
June 28-July 1stExhibitor at NAAF Arizona
April 22-29 Mentor and Parent Group Facilitator at CAP Camp Malibu
April 21 Chanticleer 1st Place Blue Ribbon Recipient Banquet Ceremony at Hotel Bellwether

2017 
November 17th-December 24th 2017 HOLIDAY FESTIVAL OF ARTS
November 11th  Bellingham Holiday Book Festival 10-2pm at the Mt. Baker Theatre, Encore Room
October 19th  Speaker for Talk-It-Up TV Fundraiser at the Mt. Baker Theatre
September 16th  Keynote Speaker at DNA in Calgary, Canada
September 10th Having Fun & Raising Awareness with the Seattle Mariners Safeco Field & CAP Kid Group Seattle
August 5th  Raising Awareness on International Alopecia Day with our local CAP group at the HOCM – Olympia
July 15th  Mt. Vernon Children's Art Festival – Raising Awareness
June 22-25th Exhibitor at NAAF Miami
April 7th-10th Mentor and Writing Workshop leader at CAP Northern California Camp in Malibu
February 11th 6pm  PechaKucha Night: #NoFilter  at the Museum of Northwest Art, La Conner
January 19-23rd Exhibitor at the ALA (American Library Association) Midwinter Conference in Georgia
2016
November 26th 10am-7pm Bellingham Holiday Book Festival Shop Small Saturday @ the Mount Baker Theatre
November 18th – December 24th 2016 HOLIDAY FESTIVAL OF ARTS
September 22nd 6:30pm Speaker @ Burlington Public Library September is Alopecia Awareness Month
July 12, 2016 Speaker and Book Signing @Alopeciapalooza  South Point Hotel, Las Vegas with actor – Anthony Carrigan; American Ninja Warrior – Kevin Bull; Actress & Humanitarian – Georgia Van Cuylenburg; Olympic Swimmer – Staciana Stitts; CAP Kids – Andre, Lucy, and Jackson.
February 13th 10am-1pm Autoimmune Advocacy Alliance – Living with Autoimmunity  – Wenatchee 

2015
November 12th 6:30 pm to 7:30 pm Speaker @ Mount Vernon City Library
November 19th 7 pm @ Village Books, Bellingham
December 10th 12pm-8pm @ Bellingham Holiday Book Festival – Bellingham Cruise Terminal
June 2015  BOOK RELEASE @ NAAF HYATT REGENCY ORANGE COUNTY, CALIFORNIA